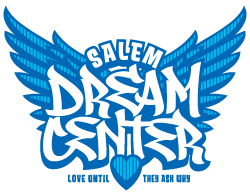 Dream Tree is a beloved Christmas tradition in the Willamette Valley providing Christmas Gifts
to deserving children who are growing up in generational poverty. Without the gifts from Dream
Tree; the majority of these children will not receive Christmas gifts.
Gift request tags for children can be chosen at the following Salem locations:
Salem Red Robin, Urban Grange Coffee, West Salem Ace Hardware, West Salem Les Schwab Tire,
Life Church, Connection Life Church, The Elsinore, and South Salem Tennis and Swim Club
Our volunteers will check in with you and schedule pick up of gifts as you request.
For more info, please contact Craig Oviatt @ info@salemdreamcenter.org or 971.599.3166